Sushi Ren
1584 2nd Ave, New York, NY 10028
Order now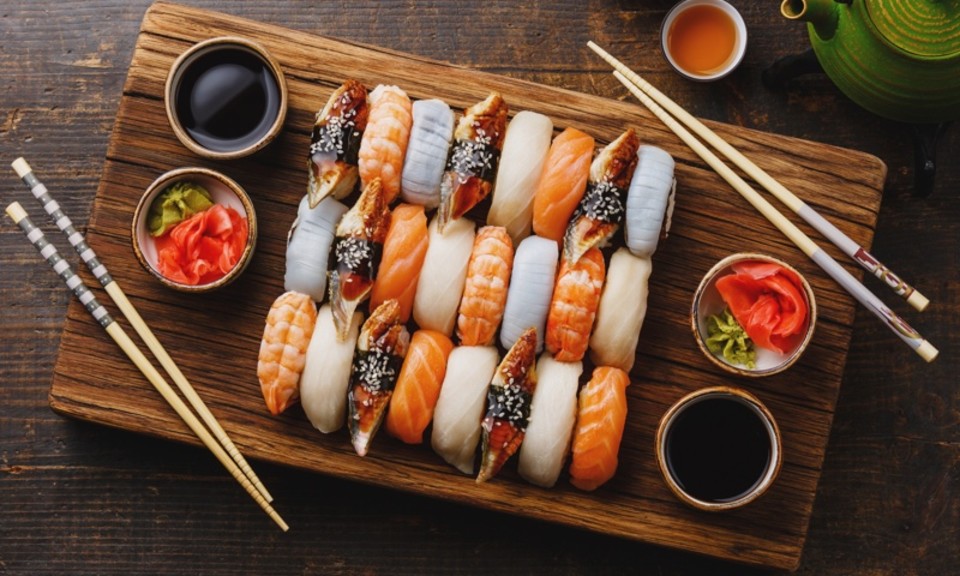 Alana
Truly is a gem of a sushi restaurant. Under different circumstances, I would have wanted to go to the restaurant. It is traditional Japanese (attention to detail, care, high quality, simply), though there are the 'crunch rolls' etc., so it is accessible for lots of people. Great value.
Allie
The staff are so nice and attentive!! Very positive experience and very fresh sushi. Best miso soup I've ever had and prices are great. The only sushi place I will continue to go to!
Cindy
So glad we found this place!! Always fresh fish and good portions! Had ordered from another UES Japanese place which was just terrible and was on the search for a new local.
Jayde
Have ordered here a few times. Food consistently on time and delicious, with no delivery issues. I will order from here again, and you should too.
Aaron
The sushi looked as if it were simply shoveled in to the take out boxes, but the order was correct, fish tasted great and delivery was super fast.
Francisco
I ordered Sushi Ren through seamless for the first time today and was blown away. My wife and I split a Tuna Avocado Roll, Salmon Sushi / Sashimi Special, Seaweed Salad, and an extra Green Salad. The fish was wonderfully fresh and I was pleasantly surprised to see that they give you a substantial amount of fish in their sushi, sashimi, and rolls, much more so than you would get in a typical NYC restaurant. They did forget the extra green salad, but after I contacted them they brought me the missing salad in an instant. I look forward to ordering exclusively from Sushi Ren as to me it does not make sense to order from any other Sushi restaurant in the area as I have never been blown away by any of them as I was by Sushi Ren.
Lisa
I got the green salad, miso soup and spicy salmon crunch roll. The green salad was real greens not that usual iceberg garbage and the dressing was perfect. Sushi was very fresh with just enough spice. The workers are also very nice! Will definitely be my new go to sushi place for sure.
Hendry
Love this brand new Japanese Restaurant on my neighborhood. i love their Black Cod Appetizer... Snowing Roll and Red Lady is Awesome... i can't wait to go back to order and try some other stuff from the menus. Definitely i would love to recommend to friend.. Thumbs Up Sushi Ren!
Warren
Delivery man was very polite even after I entered my address wrong. I got everything I expected, the rolls were fresh and cool (none of that room temperature nonsense). The miso soup portion was also great! I didn't expect to get a whole pint! Definitely will order again.
Jake
Sushi Ren was amazing. Had a $11.95 salmon lunch special. 3 dumplings, 5 gyoza, 6 Cali rolls, miso soup, salmon and onions, a carrot slice and a piece of broccoli. Totally worth the price. Food was delicious. So much better than just about any place in Brooklyn.
About us
Asian, Dinner, Japanese, Lunch Specials, Sushi
Today

Delivery: 12:00 PM - 9:30 PM

Takeout: 12:00 PM - 9:30 PM

Delivery

Monday:

12:00 PM - 9:30 PM

Tuesday:

12:00 PM - 9:30 PM

Wednesday:

12:00 PM - 9:30 PM

Thursday:

12:00 PM - 9:30 PM

Friday:

12:00 PM - 9:30 PM

Saturday:

12:00 PM - 9:30 PM

Sunday:

12:00 PM - 9:30 PM

Takeout

Monday:

12:00 PM - 9:30 PM

Tuesday:

12:00 PM - 9:30 PM

Wednesday:

12:00 PM - 9:30 PM

Thursday:

12:00 PM - 9:30 PM

Friday:

12:00 PM - 9:30 PM

Saturday:

12:00 PM - 9:30 PM

Sunday:

12:00 PM - 9:30 PM